Dj Sonic
Administrador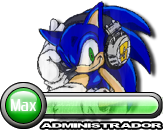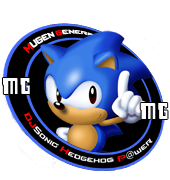 ---

Nº de Posteos

: 2448


Fecha de inscripción

: 2009-10-30


Localización

: Argentina



Subject: Bioshock 3 INFINITE Tue Nov 30, 2010 6:44 pm

---

Bioshock es una de esas sagas que salen una ves cada tanto y te dejan con la boca abierta no solo por su calidad gráfica, sino por su originalidad en la trama, en el estilo la historia y en la jugabilidad; la gente de 2K games (creadores del Borderlands, Bioshock 1 y 2, entre otros títulos de éxito) y la gente de Irrational Games (que desarrollo el primer titulo de esta saga y ahora el tercero) nos estan preparando uno de los juegos más esperados por los fans de esta saga... Bioshock 3 o mejor dicho Bioshock Infinite.
A diferencia de los títulos anteriores Rapture no será la locación de esta tercera entrega sino que será una ciudad flotante llamada Columbia, ciudad creada de manera utópica, al igual que Rapture.
Volveremos en esta ocasión a ver a los Big Daddies o lo que sería su similar (no se sabe si será ese su nombre en Columbia y sobre las Little Sisters si estarán o no de alguna forma en esta entrega se desconoce de momento) pero con nuevas mejoras y cambios estéticos, pero no por eso menos tenebrosos.
En los 2 video y las capturas podrán ver como va el juego, lo que respecta a mi no me decepciono ni de casualidad abra que esperar a que salga a la venta pero para eso tenderemos que esperar bastante ya que se estima que saldrá a la venta para fines del 2011 principios del 2012. Mientras disfrutemos de los excelentes avances.

Synopsis (OFICIAL)

BioShock Infinite is a first-person shooter currently in development at Irrational Games, the studio behind the original BioShock (which sold over 4 million units worldwide). Set in 1912, BioShock Infinite introduces an entirely new narrative and gameplay experience that lifts players out of the familiar confines of Rapture and rockets them to Columbia, an immense city in the sky.
Former Pinkerton agent Booker DeWitt has been sent to rescue Elizabeth, a young woman imprisoned in Columbia since childhood. Booker develops a relationship with Elizabeth, augmenting his abilities with hers so the pair may escape from a city that is literally falling from the sky. DeWitt must learn to fight foes in high-speed Sky-Line battles, engage in combat both indoors and amongst the clouds, and harness the power of dozens of new weapons and abilities.