IntroductionCrucis Fatal Fake
is a 3D fighter whose cast is entirely made up of characters belonging to
TYPE-MOON
's Fate/Stay Night & Fate/Hollow Atraxia. Though not as well known as some other Doujin fighters, Light's continues to provide patches that balance the gameplay and add new content such as new characters, stages, and music.
Game Modes

Arcade Play through 6 battles. The first battle is always against lancer and the last boss is against the final enemy for the story path that the game chooses on it's own. This also means playing as the final boss can provide a different opponent than you would normally face. The other opponents you face are random in some instances or predetermined in others depending on the character combination you choose to use.
VS CPU
Choose a master and servant to fight against a master and servant of your choosing. You also get to pick the stage.
VS Human
Both you and another player choose a servant and master to fight against each other. The players choose the stage.
Versus Watch
Allows you to watch the computer fight each other. Pick the servant and master of both sides as well as the stage and just watch.
Training Mode
You choose like you would a VS CPU match however the enemy will act as a dummy that will move according to the training menu. Neither character is able to die however you can set the health and magic circuits to run out if you so feel like it.
Network Play Network Play allows you to play against a random opponent searching for a random opponent or you can use direct IP to fight someone.
Option Let's you change the difficulty, sounds, and set global handicaps for magic circuits and health.
Replay
Allows you to watch saved battles.
.
Youtube -
https://www.youtube.com/watch?v=dSu_gQmq-sw&feature=related
não consigo usar o flash , não funciona....
Download -
http://netfolder.in/folder.php?folder_id=lf9iJNh
( são 3 partes ) ''3 link full game''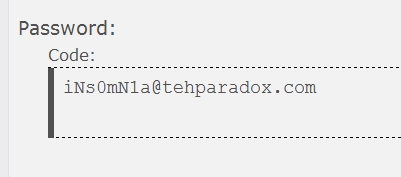 megaupload.com 44L3F8UU
Pad Config English Version (destino pasta ''data'')
megaupload.com P66DTGM8
Launcher English Version (destino pasta ''data'')
Muy bueno juego